EASY SELF HYPNOSIS FOR BIG RESULTS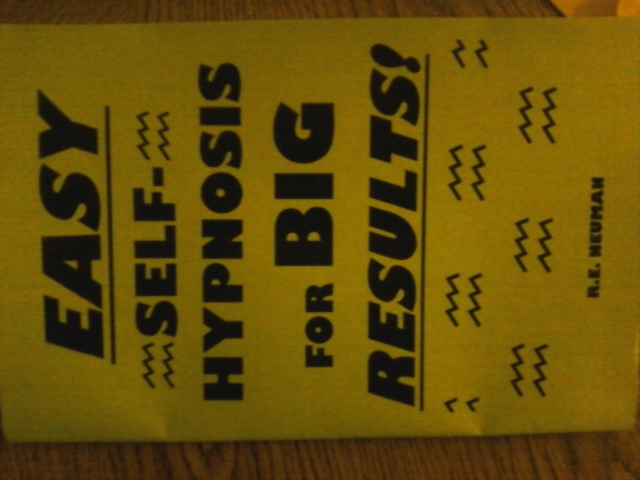 Solar-Vision Publishing/2012/Softcover/BRAND NEW/26 Pages!!

EASY SELF HYPNOSIS FOR BIG RESULTS R.E.Neuman

Brand new

Softcover

Copyright Solar-Vision 2012

26 Pages

Table of contents include:
The easy road to hypnotic powers
The difference between hypnosis and self hypnosis
The self-hypnotic key to success
One book...Unlimited uses
The no limit approach to self hypnosis
How and why hypnosis works
The trance state
What can be accomplished with self hypnosis
Self hypnosis for purposes small and big
The easy method of self hypnosis
A treasury of ready to go suggestions for use in self hypnosis
this is the revolutionary guide to Self Hypnosis that is breaking all the rules!
Discover the awesome power of Hypnosis as a way to happiness, love, money or anything else you might desire.
This book is different, because it allows you to get started immediately, is uncomplicated, and has no "limits": can be used towards the achievement of ANY goal. this book makes hypnosis FAST, EASY and FUN! Set up to get you started RIGHT AWAY, the same day you receive it!
Thanks a lot for looking.
Email: hypnosisbooks@aol.com